Ever been out buying a bottle of wine but not sure whether it will pair best with fish or chicken? Been driving behind a bus with advertising and couldn't write down the website address? A QR code may have been the difference between your interest and your action.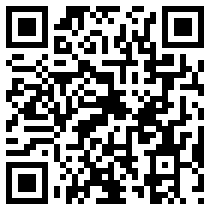 QR (Quick Response) codes are a relatively new way of getting more information at the touch of a button. Although it may look like some kind of electrical diagram, the square graphic is a unique patten of 7,089 different squares which make a unique pattern. Smartphone users can view a photo of the code and it will send the user to a defined website or show some relevant text information.
Your brain might already be ticking to think of cool ways to use a QR code, and really the uses are unlimited. Some examples that I've personally seen include;
- On a bottle of wine (explains the flavours, pairings & similar wines)
- On food packaging (nutritional info, cooking suggestions)
- On a business card (personal contact information & social feeds)
- On the front window of an office (website, office hours & a coupon)
- On a magazine (directing directly to a subscription page)
- On bus stop advertising (special website made for the campaign)
Having the code set up and on your product is only half of the process. You then need to set up some appropriate content, either as a new page on your existing website or as a separate site built specifically for mobile use.
Related:
Digeraticles (Nov 2011) Website In My Pocket
Here's some creative examples of QR code styling:
Mashable Creative QR codes
Talk to
Digerati Solutions
today about setting up some content that's appropriate for marketing with a QR code. It's easy to set up and expands your market outside of traditional engagement methods.